Starting a Container Trucking Company in Singapore
Are you looking to start a container trucking company in Singapore? The container trucking industry is a competitive one, but with the rise of e-commerce, increased global trade coupled with Singapore's role as a fast-growing port, its growth is inevitable. Use our straightforward guide to find out how you can get started!
Step 1: Decide on your trucking model
Before you start your container trucking company, you might want to consider your trucking model. More specifically, you will need to decide whether to truck within the ports only, or to execute import/export jobs outside the port as well.
Step 2: Set up your company
Briefly, the most suitable company structure for a container trucking company in Singapore would be a private limited company. In Singapore, at least one director has to be a Singapore resident, and a company secretary and auditor must be appointed (if not an exempt private limited). The director can be the sole shareholder.
Setting up a local company can be easily done via Singapore's ACRA website.
Step 3: Obtain Necessary Equipment
Now that you've set up your company, you'll need to obtain your prime mover and trailer(s). A decision will need to be made on whether to lease or purchase them.
A brand-new prime mover in Singapore can cost between S$180k to S$250k, while a trailer can cost S$10k to S$18k each (excluding COE). Do note that your prime movers and trailers will also need to undergo mandatory VECOM inspections yearly.
On average, to complete 6-8 trips in one day, you will require 6-8 trailers per prime mover – this means that you will also need to have a ready pool of trailers to service your fleet of prime movers.
As such, if you want to have more flexibility and lesser financial outlay at the start, leasing might be the wiser choice. Prices depend on the model and make. Some aspects to consider when choosing your assets:
Cargo Tonnage and Types of cargo you will be trucking
Fuel consumption
Leasing model: Rental agreement (where the ownership remains with the lessor) versus instalment sale (where you own the vehicle at the end of the lease term)
PS:
Get in touch with us if you're interested to lease a prime mover or trailer!
Step 4: Obtain Necessary Devices
Next, if you are trucking within PSA's ports, you will need to choose a suitable messaging system to communicate with the port. These systems will allow you to pick up jobs, generate necessary paperwork and documents, and gate-in and gate-out of the ports digitally.
Today, available PSA communications devices include:
Electronic Container Trucking Systems (eCTS) by Containers Depot Association of Singapore – Used with the iPad.
Mobile Display Terminal (MDT) offered by Growth Venture Pte Ltd – Analogue device that is mounted in the prime mover.
Haulio's Haulio Connectivity System (HCS) – Mobile system which allows your drivers to use their existing mobile devices to execute jobs and communicate with you. HCS also helps you to manage your fleet and drivers. Now claimable under PSG scheme!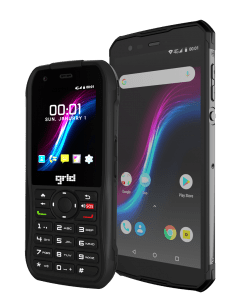 You may also consider getting:
GPS tracking devices to keep track of the locations of your assets
Walkie talkies to communicate with your drivers
PS:
GPS tracking and walkie talkie packages are also available with Haulio's HCS!
Step 5: Obtain Necessary Permits, Licenses & Accounts
In Singapore, Certificate of Entitlement (CoE) and Vehicle Parking Certificate (VPC) for prime movers and trailers are needed.
If you would like to operate within the port, you will need to register for the necessary items below. Applications must be made in person at the PSA Pass Centre. Simply bring your ACRA Business Profile and NRIC for verification.
Step 6: Take Note of Ongoing Costs, Maintenance & Insurance
As with any business, you will need to take note of the ongoing costs associated with running a trucking business.
Road Tax
Insurance
Parking
Maintenance
Read our article on trucking costs in Singapore to find out more.
Once you have a better understanding of the associating costs with operating a trucking company, you can better devise your budget and amount of finance required to launch and sustain your company.
Step 7: Start Earning Money!
Should you be interested to truck within the port, you can get started with Inter-Terminal Trucking (ITT). ITT is the first of its kind in Singapore, where you can be assured of guaranteed container trucking jobs within the port, and is a good way for you to get started trucking.
If you'd like to truck outside the port, you can also receive import/export jobs from Haulio's job pool to get started.
Be it trucking within or outside the port, Haulio is here to help you get started as a haulier – sign up with us now!
In conclusion, setting up a business never an easy feat and we hope that this guide will help give you a head start on how to set up a trucking company in Singapore.
Keen to Get Started?
Be it obtaining your assets, equipment or port messaging system, or even to get jobs, Haulio aims to help you grow in your journey as a haulier. Contact us now if you're interested to get started!