Logistics Walkie Talkies in Singapore
Are you in the logistics business, and are using conventional walkie talkies? Or, are you looking to purchase one? Read on to learn why you should consider smart walkie talkies!
The Evolution of Singapore's Telecommunications Network & What It Means for GRID iDEN Users
Singapore has a good mix of localised private networks and public nationwide networks which serve businesses and enterprise users. These networks usually operate on digital trunked radio (TR) technologies, such as the Integrated Digital Enhanced Network (iDEN), and are allocated under the 800 MHz spectrum band which is reserved for enterprise communications.
The iDEN technology is a proprietary network developed by Motorola in 1993, from which most walkie-talkie systems in Singapore operate on today. Business and enterprise users usually prefer such dedicated networks for increased security, flexibility, and control, and use features that are not typically found on public mobile networks. These features include the ability to make one-to-many group calls and mission critical Push-to-talk ("PTT") functionality – where information can be verbally communicated to all field staff in different locations simultaneously, especially so in logistics companies.
In 2019, IMDA proposed the reallocation of spectrum for enterprise and mobile use, where the sub-band 814-821/ 859-866 MHz would be designated for public (commercial) trunked radio users. The existing iDEN public trunking network will thus be refarmed to this band. The impact on users is expected to be minimal as the frequency changes are done on the base stations' end and will not affect the customers' terminals as the proposed bands are still within the existing operating band of the iDEN network.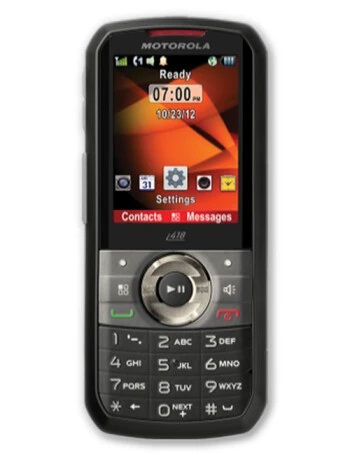 Why Upgrade Your iDEN Walkie Talkie
However, as technology evolves, the network originally established to provide push-to-talk services has evolved as well. The iDEN technology is a narrowband technology, and it is limited in terms of the ability to meet the security requirements that are important in today's world.
An LTE (Long Term Evolution) network promises to fulfill the requirements needed in terms of bit rate, latency and coverage, could be deployed effectively in their large coverage footprint, and, best of all, could be built for mission-critical needs.
It is thus expected for the reallocated band to eventually be converted to a public LTE trunking band to meet the continuing needs of enterprise users, in order to support higher bandwidth data services, compared to existing trunked radio technology.
As such, if you're an existing iDEN walkie talkie user, it's never too early to consider upgrading to smart communication devices that support 4G/LTE networks.
Key Benefits of Smart Walkie Talkie Solutions
Maintain and carry 1 device instead of a walkie-talkie and a phone


With smart walkie talkies, you can simply use one device to communicate with your employees. Additional functional software that are Android-compatible can also be added – such as fleet management and employee tracking apps. With multi-media support, your employees can also take photos for electronic Proof-of-Delivery!

 

Easier Management of Multiple Channels


For busy controllers, it's essential for you to easily communicate with multiple drivers. With smart walkie talkies, you'll be able to have multiple individual conversations, yet easily toggle between them through cloud-based software.

 

Recording & Replays


As compared to conventional walkie talkies where both parties need to be paying attention to convey messages, smart walkie talkies allow you to record conversations for replaying. This is especially important for drivers who may be on the road – they can now replay conversations if they've missed any. With read receipts and online indicators, you can also know if your employees have received your messages.

 

Location Tracking
View the live location of your drivers or their movement history anywhere you are with the cloud-based software.


Rugged Devices
Most smart walkie talkie devices today are also designed to be water, heat and damage resistant, so you can be assured that your smart walkie talkies will be here for the long run.
Available Smart Walkie Talkie Solutions in Singapore
We will compare between 2 main available solution providers that you can choose to upgrade from your iDEN devices:
GRID with GRIDTalk

: GRID claims to be the leading public telecommunciations walkie talkie network operator in Singapore, as the only public trunked radio operator that provides island-wide coverage with more than 300 base stations in Singapore.
Smart Walkie Talkie with VoicePing

: Smart Walkie Talkie claims to be Singapore's #1 smart walkie talkie provider with a dedicated local support team. Compared to iDEN's current 95% coverage, Smart Walkie Talkie offers 99% coverage outdoors. Exclusive to their data connection with Singtel on 900Mhz LTE, SWT can even offer excellent coverage even when you are indoors and in expressway tunnels.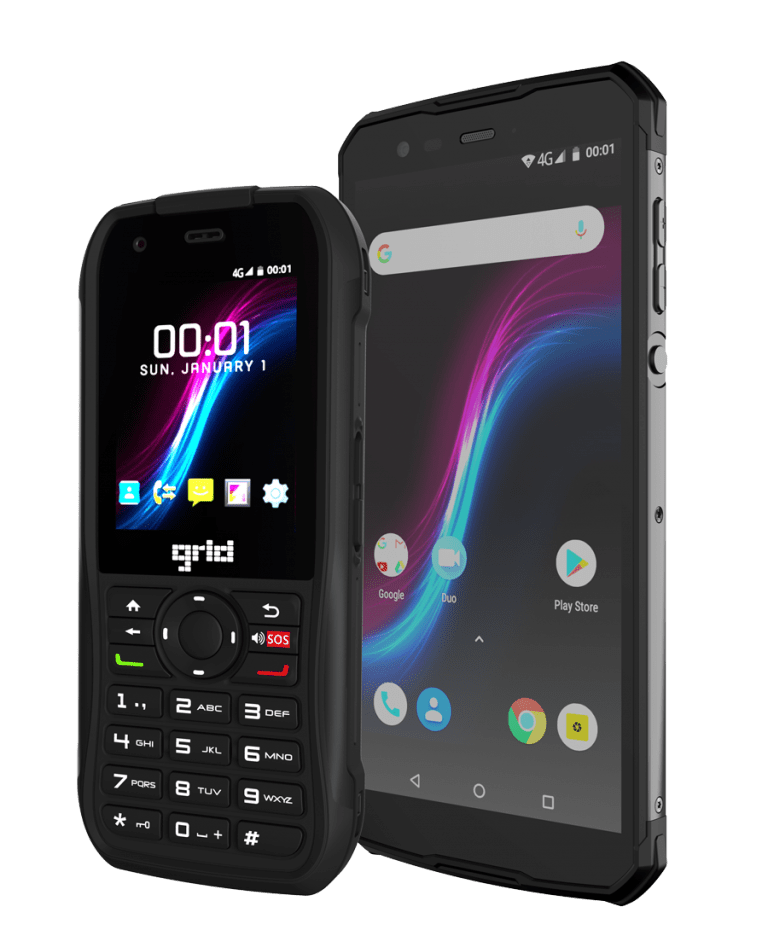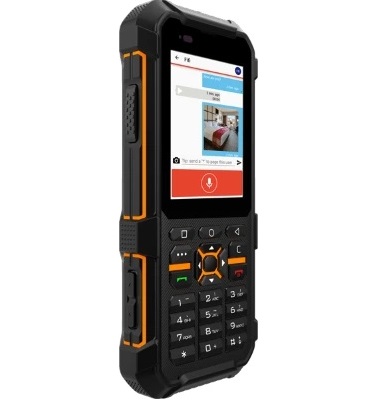 Comparison between GRID and Smart Walkie Talkie
GRIDTalk
Smart Walkie Talkie
Devices
GRID's Rugged smartphone
Blackview Rugged Smartphone
Data Package
1GB (free voice data)
5GB
Mobile Device Management
To manage and secure your smart devices.
Additional fee
Included
Contract Duration
3 Years
3 Years
Location Tracking
Included
Included
Haulio HCS App Compatibility
Yes
Yes
Warranty
Standard Warranty
L3 Comprehensive and Accidental Warranty
+ Next-day replacement of devices to prevent business downtime
Notifications
NA
Messages can be set to be read aloud for your drivers, to reduce device usage when on the road to improve their safety.
Other Features
Payable
Location Tracking, SOS, Unlimited Groups, Web Dispatcher, Recordings all included as part of subscription at no extra cost.
Pricing
Get in touch to learn more
S$44/device/month for the BV5900 device with PTT5 plan
True All-in-One Device for Trucking Companies with HCS
If you're a trucking company looking to upgrade your walkie talkie devices today, you're in luck!
Haulio has partnered with both GRID and Smart Walkie Talkie – truly manage your trucking fleet and drivers seamlessly with the Haulio Connectivity System HCS)!
About the Haulio Connectivity System (HCS) 
The Haulio Connectivity System (HCS) allows hauliers and controllers to easily communicate and manage their fleet and drivers through the cloud-based platform for controllers, and drivers' app for receiving job notifications.
In one rugged device, your drivers will be able to:
Receive jobs information with HCS

Execute and update jobs with HCS

Perform PSA messaging within the port with HCS

Communicate with controllers with the push-to-talk function with GRID/Smart Walkie Talkie

and more!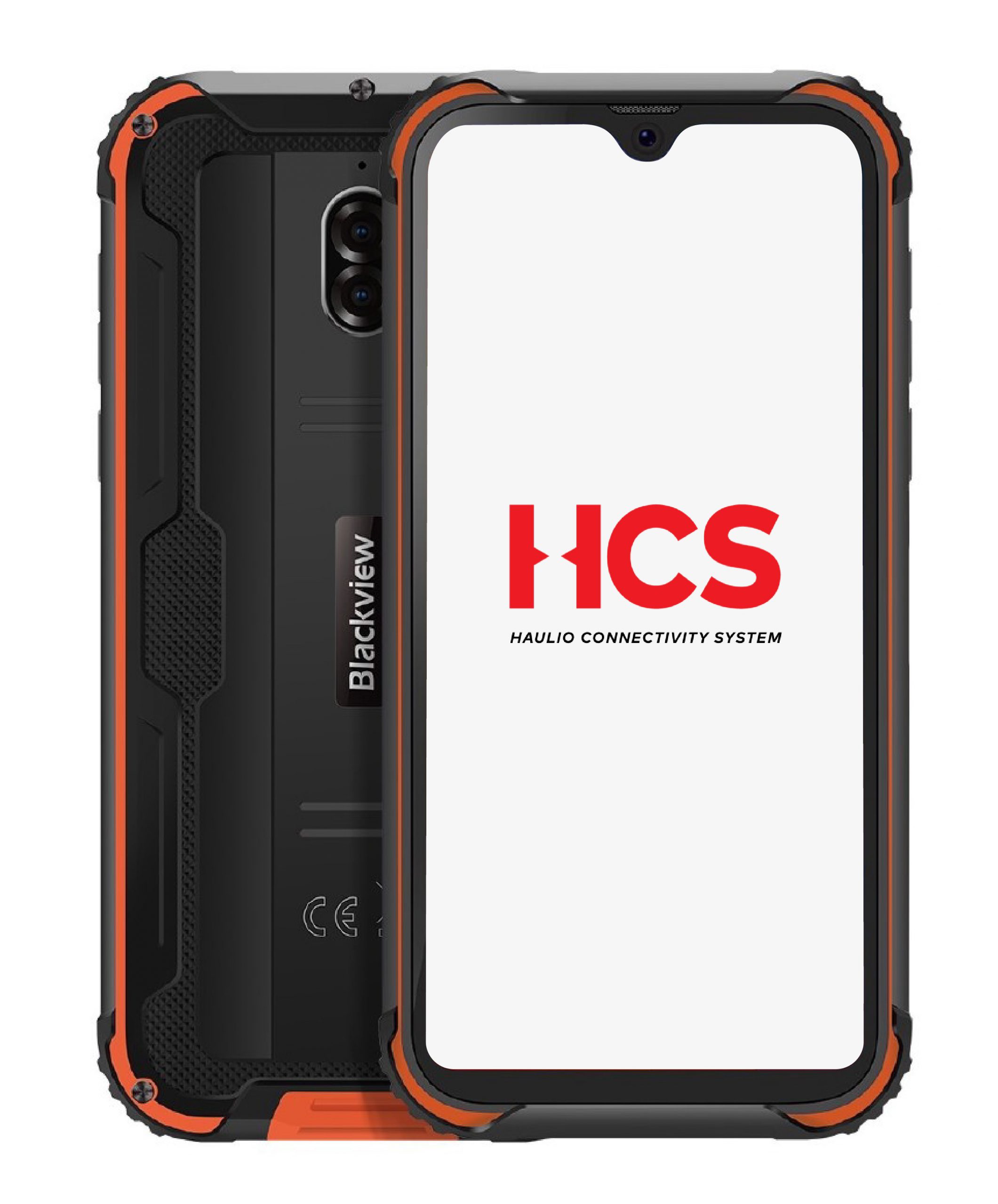 Keen to Find Out More?
Get in touch via the form below and we'll get back to you shortly!