What is loose cargo and their suitable trailers?
Loose cargo are cargoes that do not require packaging and/or their dimensions do not allow for containerization. Most loose cargo are transported on land through the use of flat bed trailers or other specialized trailers.
Loose cargo are commonly mistaken for less-than-container load (LCL) cargoes. The difference is that LCLs are usually encased on pallets and are shipped via containers, whereas loose cargo are loaded for transport without the use of containers. 
Project cargo is a type of loose cargo. Project cargo is typically used to describe large, heavy, high value or complex pieces of goods intended to be part of a project. As a result of its size and/or weight, the cargo thus cannot be taken by a normal container. The cargo could be disassembled for transport and then reassembled upon delivery, and can thus be transported in multiple shipments or in one single shipment. Typically, project cargo cannot be loaded on a 20′, 40′, 40HC or even a 45HC flatrack or on an open top container.
Project cargo, due to its size and nature of complexity, requires specialized handling during transport. Thankfully, in Singapore, the terrain is relatively easy to maneuver as compared to other countries with mountainous and difficult terrain. However, pre-planning is always crucial to ensure smooth and safe operations. 
Route planning should be conducted, especially in Singapore, where heavy vehicles are not allowed on certain roads. It is vital to check the path in which the cargo will take and how it will be handled through the process. Anyone transporting project cargo should check to see if the road is wide enough and that it does not have any height limitations in place. Additionally, factors such as bad weather and vehicle failure should be taken into consideration and have back up plans prepared. 
What is Heavy Lift Cargo?
Some project cargo are classified as heavy lift cargo. Heavy lift cargoes are indivisible items that weigh over a ton up to over a thousand tons and has heights and/or widths that exceed 100 meters. Special vehicles and trailers are needed to handle the transport of these cargo safely and efficiently.

With this cargo type, any slight damage may lead to serious issues for all parties involved. Having a plan for these cargo is crucial considering the amount of time and effort needed to manufacture and build it. The transportation process ensures the value of the equipment being transported and that it fulfills its purpose. Thus, it is important to have a thorough check for everything, including how it will be handled during the transportation process.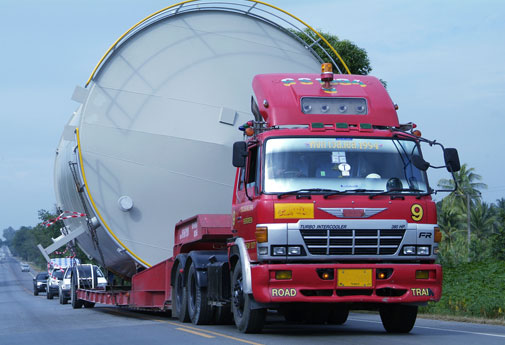 Types of trailers used for loose cargo
The usage of trailers depends on the cargo being transported. The most common types of trailers used to transport loose and project cargo are:
Flatbed Trailers
Low bed Trailers
Step Deck Trailers
Removable Gooseneck Trailers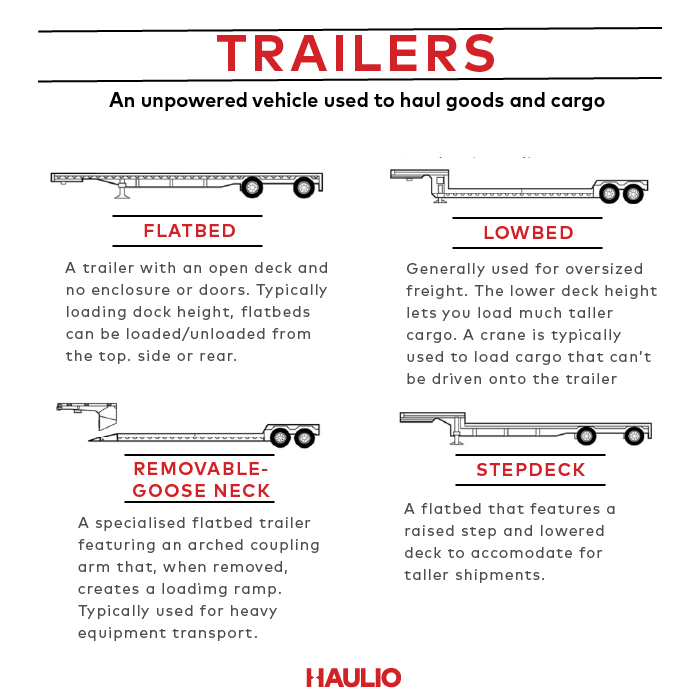 The flatbed trailer is the most commonly used type of trailer. They are so popular due to their versatility, capable of transporting almost anything from lumber to containers. Flatbeds are open on all sides and does not have anything that covers its load. As a result, it is easy to load and unload. The load can be picked up by a crane or by a forklift easily.  The length of a flatbed varies. It comes in different lengths and is normally at a height of 60 inches from the ground.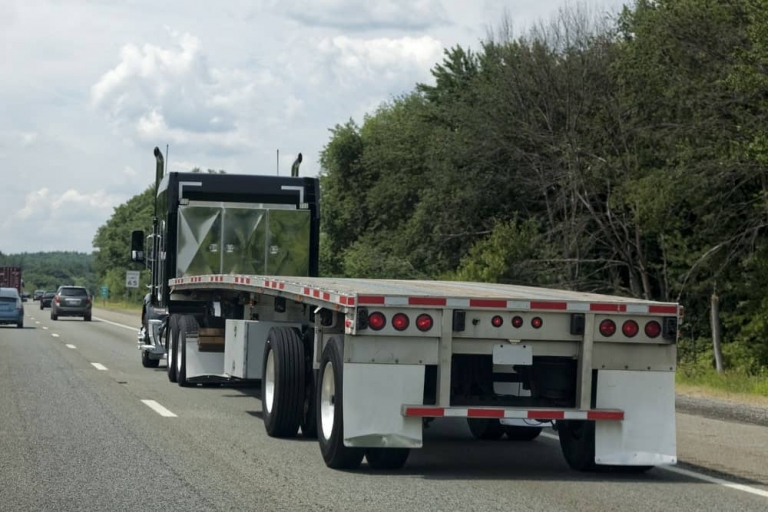 Also known as the lowboy, low loader, or double-drop trailers, the lowboy is a semi-trailer with a drop deck. It features two drops in the overall deck – one behind the gooseneck and the second just before the wheels. Thus, the lowboy sits very close to the ground. The design allows the shipping of huge items like heavy duty construction equipment.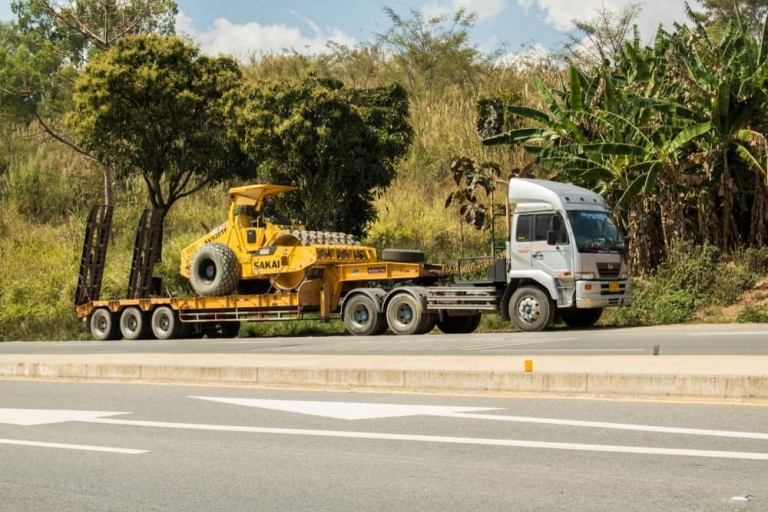 Step deck trailers, when compared to flatbeds, are even closer to the ground. As a result, the step deck trailer is able to carry taller loads. They are used to transport loads that are unable to be transported by a flatbed, typically because of height limitations. With two deck levels, they have ramps for unloading and it is relatively much safer for forklifts due to the step deck trailer being closer to the ground.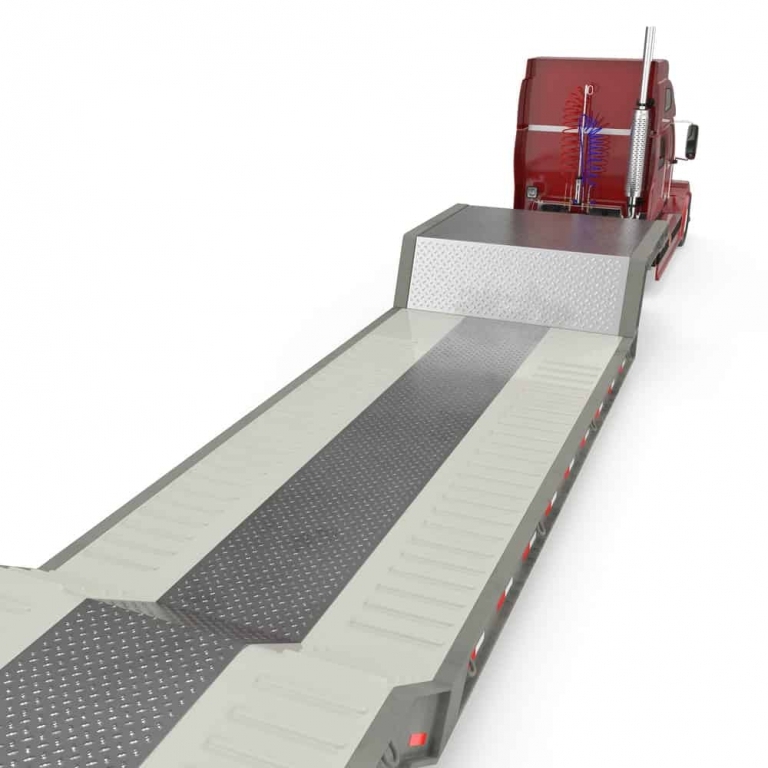 Removable Gooseneck Trailers
With removable gooseneck trailers, moving massive loads get easier. As the loads are held closer to the ground, you are able to transport taller objects, eliminating the need to obtain height permits. The front of the trailer detaches, allowing the trailer to be lowered to the ground to create a ramp. For this reason, loads on trucks and other motorized equipment can be driven up onto the trailer.
Project cargo comes in all shapes and sizes. One must be well prepared when dealing with project cargo to minimize any risks associated with the transportation of the cargo. With the increasing number of big infrastructure projects and building sites around the globe, the need for project cargo transportation became extremely important. Project cargo jobs must be pre-planned well, to understand the cargo needs and include certain steps into the transportation process in order to avoid issues.
Let us handle your project cargo transportation needs for you!
Haulio is Singapore's largest network of container trucking services. With an outreach of more than 80% of Singapore's hauliers, comprising of >2,000 prime movers and 20,000 trailers, be assured of trucking services when you need it.
Need trucking? Fill up the form below and we'll get in touch shortly!