WHAT IS THE HAULAGE OPERATIONS PLATFORM (HOP)?
Built with hauliers at its heart, the Haulage Operations Platform (HOP) allows you to easily manage your haulage jobs – from receiving jobs, assigning to your drivers, to job updates.
Everything at a Glance
We know that manage haulage operations is like juggling 10 balls at once.
That's why we've designed the HOP to keep up with your juggling, so that you can focus on what matters most – your business.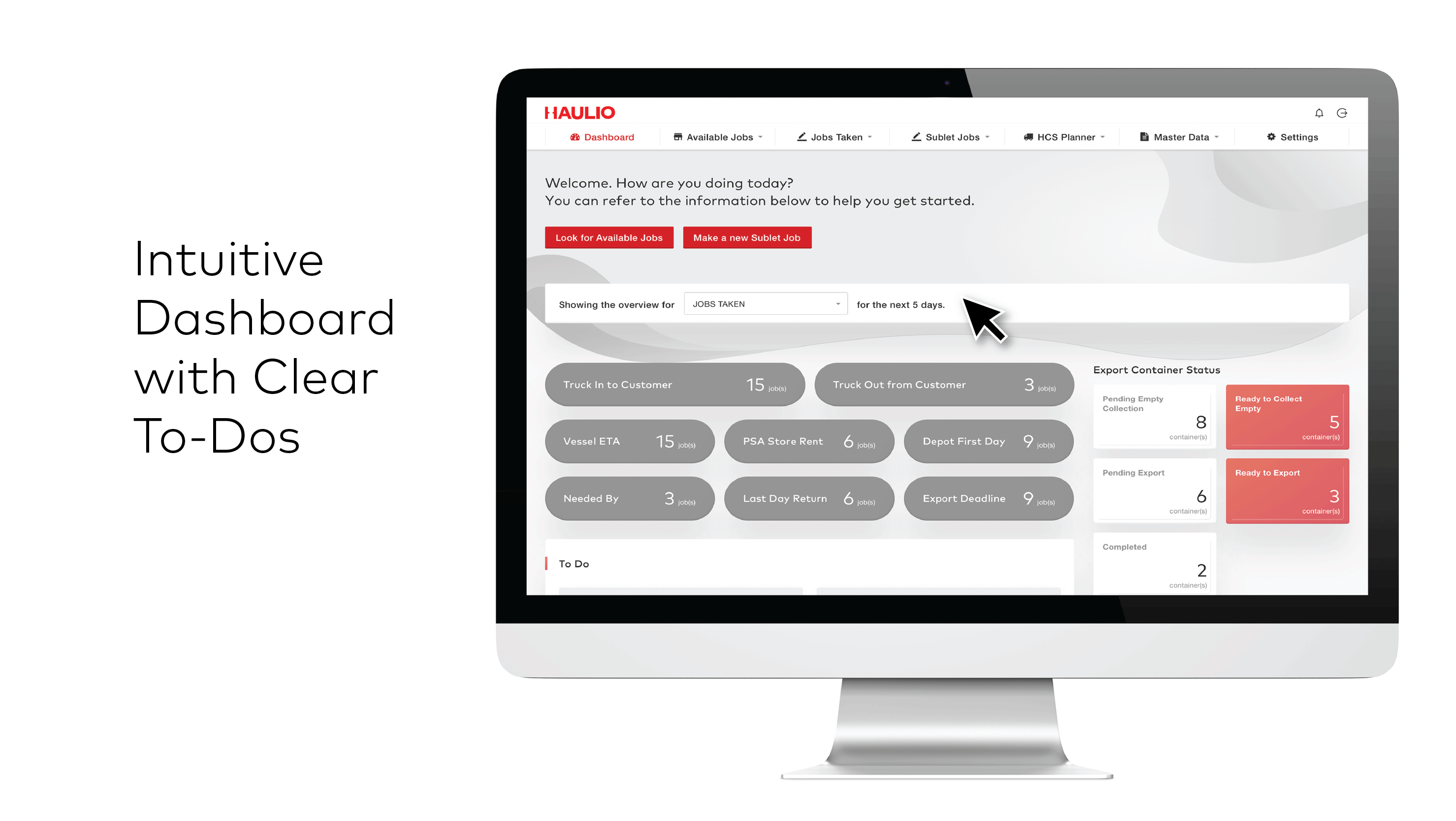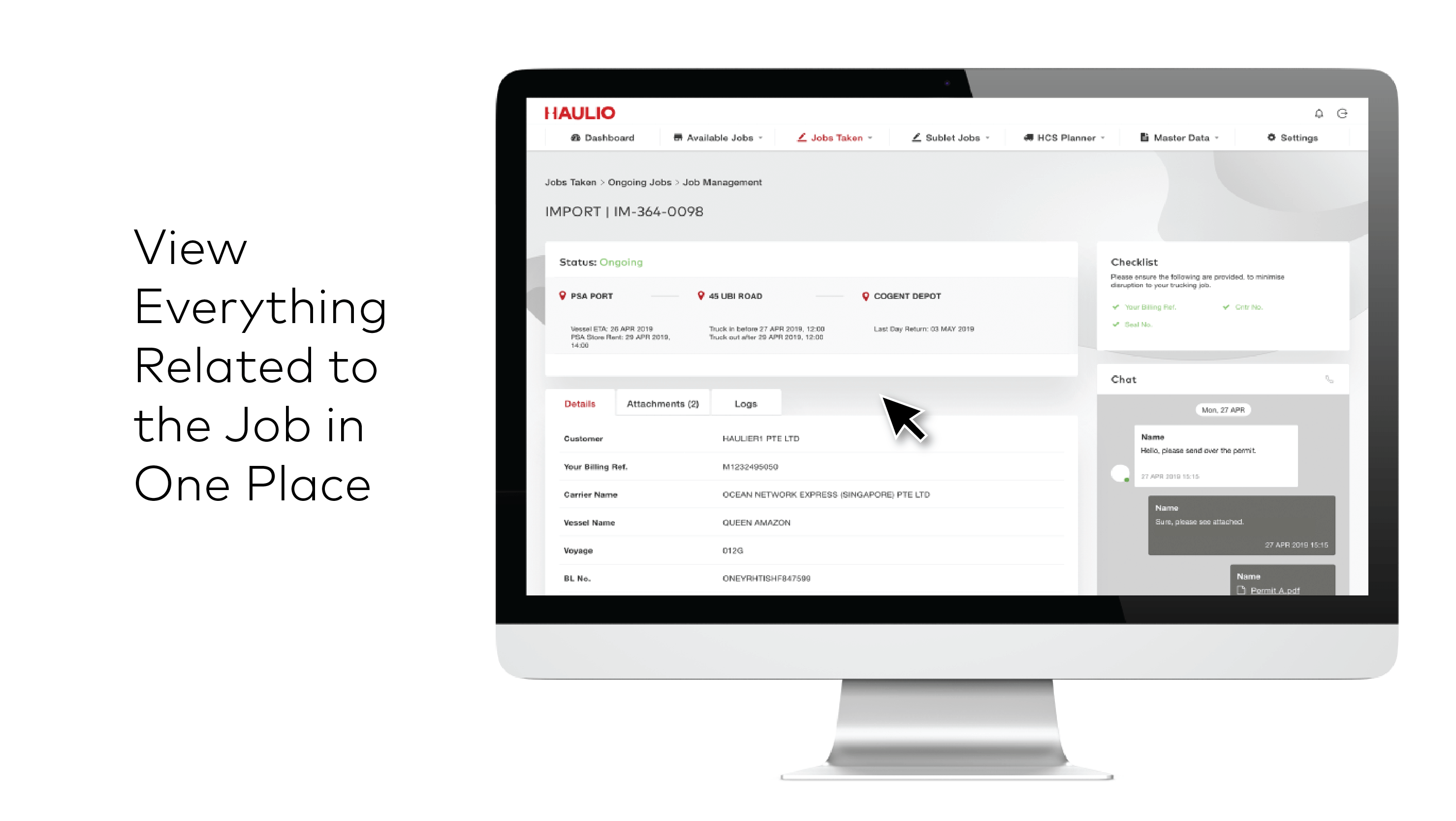 All in One Place
You no longer need to check different places for the same job! View everything related to the same job in one place – job details, pricing, documents and even chat.
We've also added a Checklist so you'll always stay on top of all your jobs.
Easy Trip Scheduling
Paired with the Haulio Connectivity System (HCS), easily review and manage your drivers' trip schedule with the intuitive Kanban-style scheduling board.
Simply drag and drop to rearrange the trips before assigning the day's trips for your drivers. Trip scheduling has never been easier.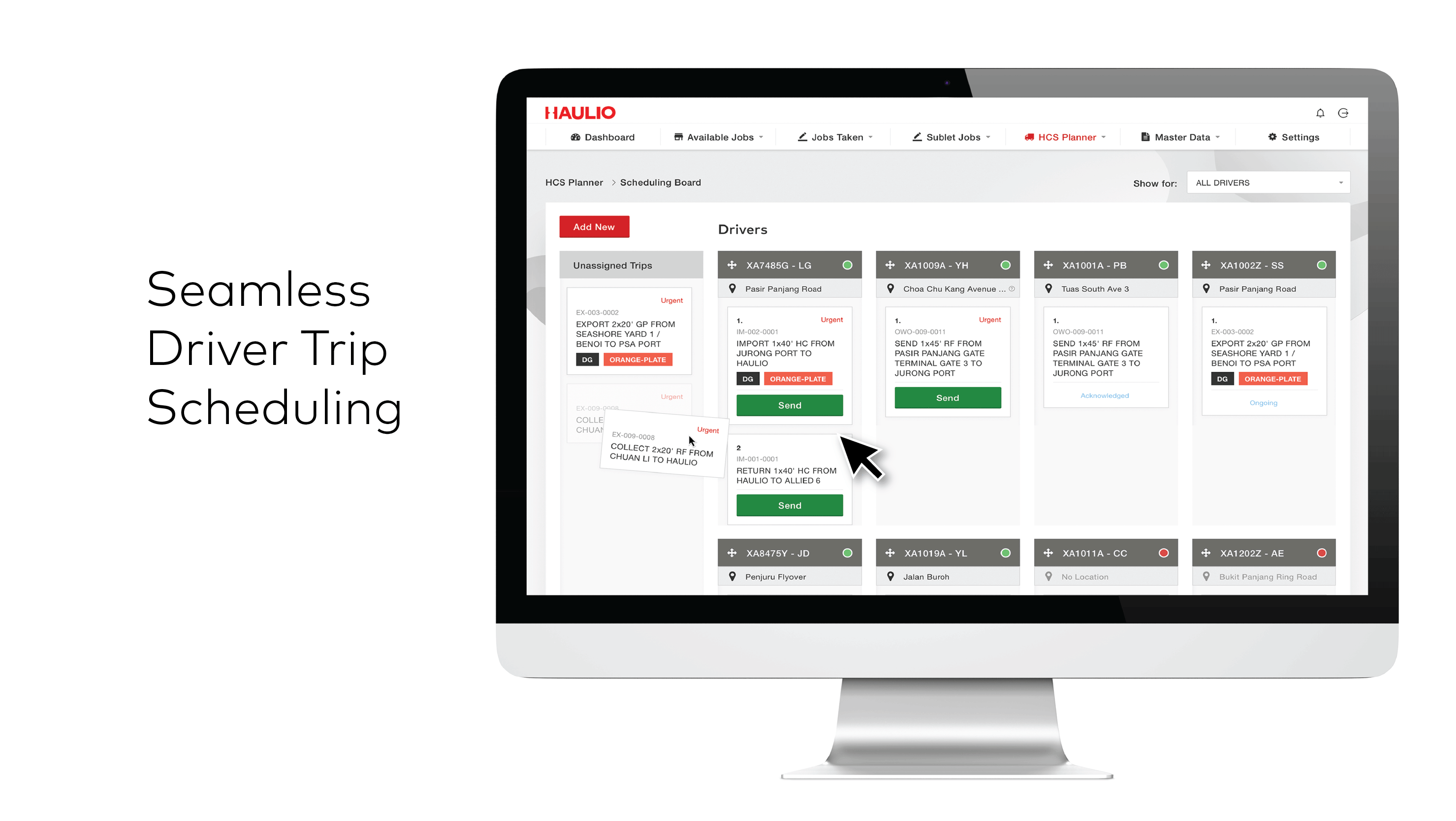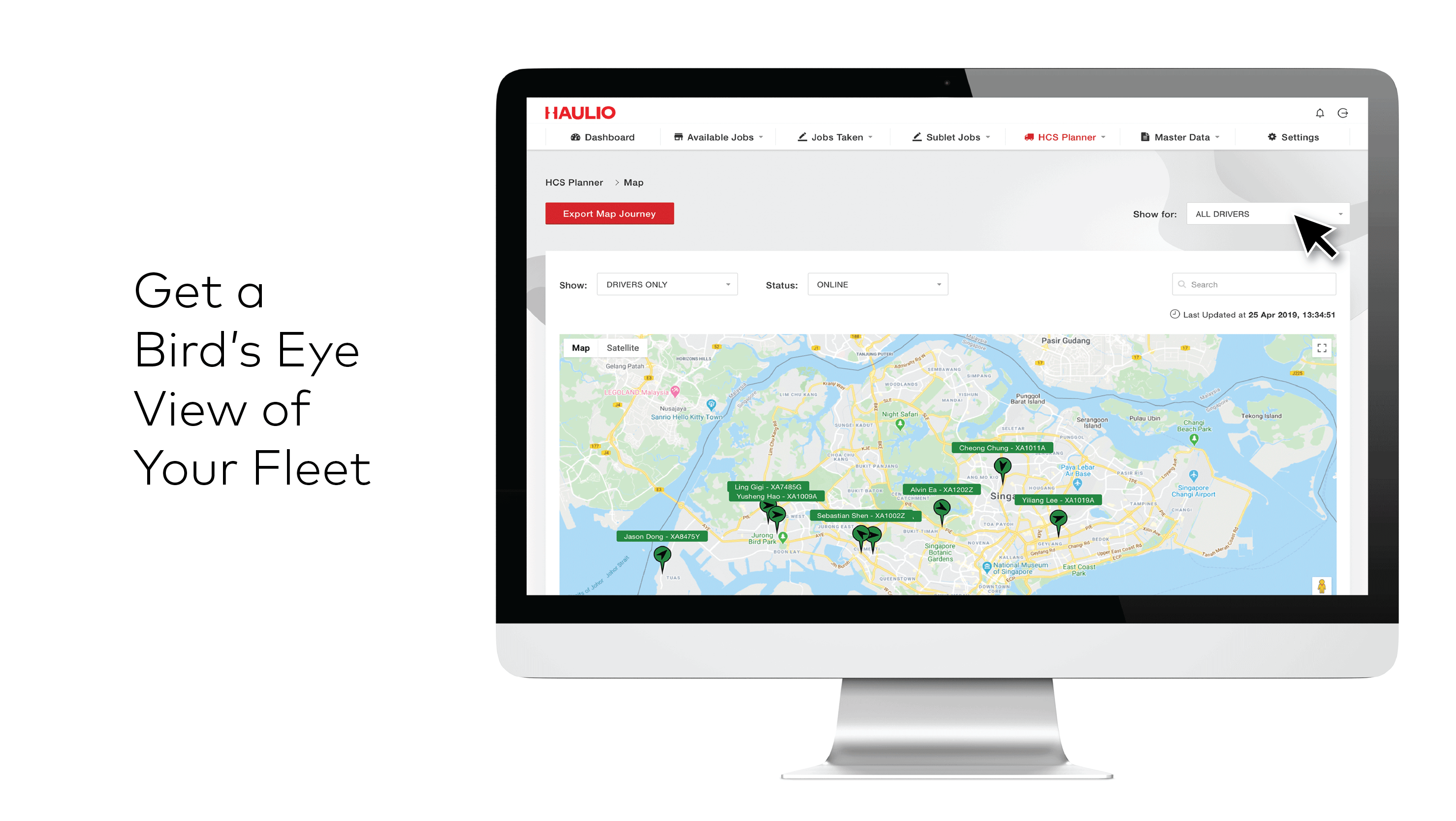 Get a Bird's Eye View of Your Fleet
Paired with the Haulio Connectivity System (HCS), the real-time map view of your drivers' whereabouts assures that you'll stay on top of things, always.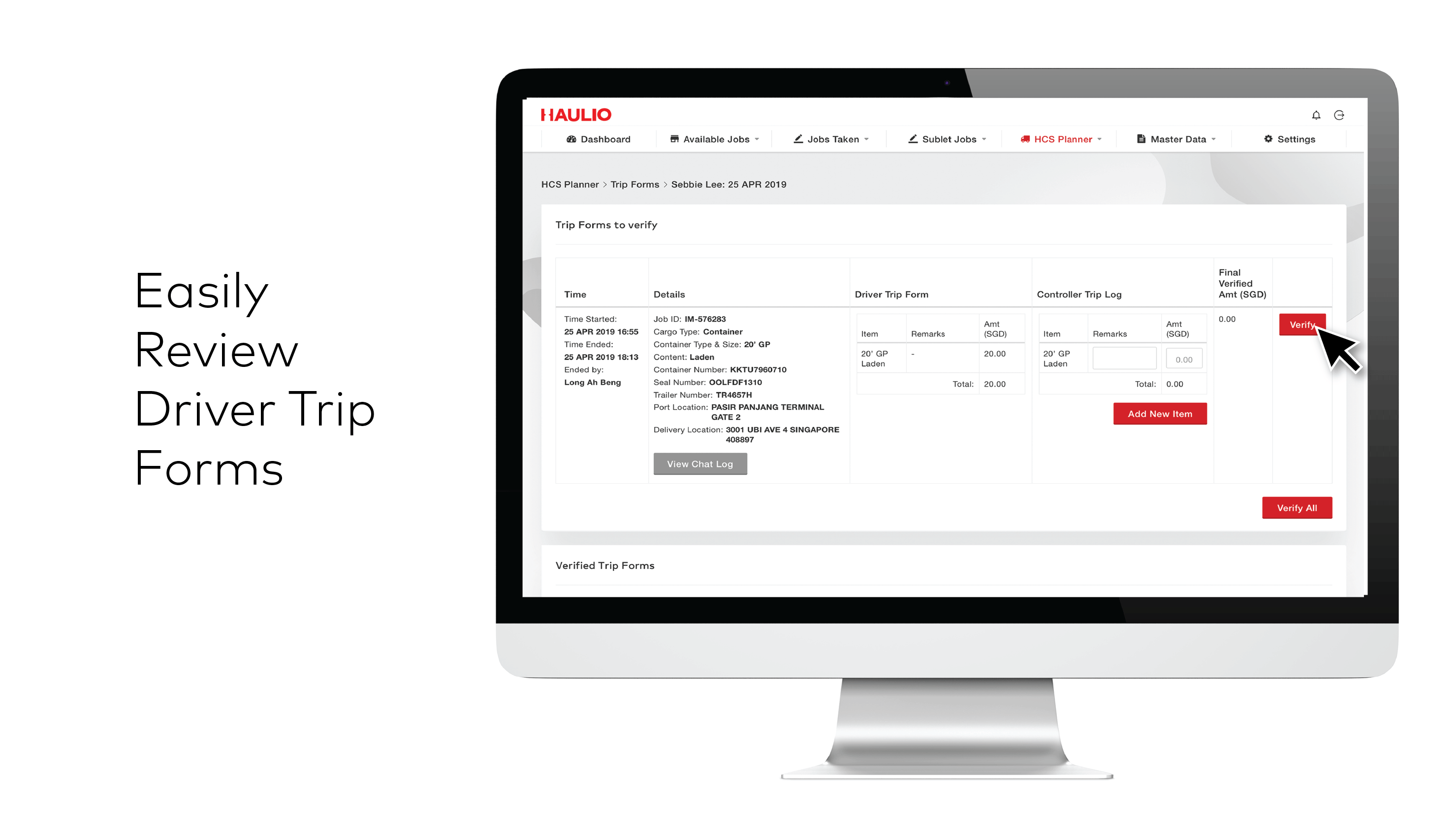 TALK TO US
Interested? Contact us now to get access to our digital platform connected to Singapore's largest network of container trucking services!