6 Most Common Types of Shipping Containers in Singapore
The Humble Shipping Container
One of the most underappreciated drivers of the modern global economy is the humble shipping container.   Widely adopted internationally in the second half of the 20th century, intermodal containers largely replaced break bulk cargo — the bags, barrels, pallets, and crates that must be individually loaded and unloaded. As these containers are standardized in size and design, they could be stacked onto large containerships, or transported by trucks and rail to inland warehouses and facilities.
As such, containerization dramatically reduced shipping costs globally, and was the greatest driver of the development of a global economy and trade network.
Depending on the type of products to be shipped or the special services needed from them, various types of shipping containers are being used today to meet requirements of all kinds of cargo shipping.
Today, we can't even agree on a standard currency, plug type or metric system. But we can agree, across the world, on the size of the shipping container.
Common Types of Shipping Containers
Some of the most common types of shipping containers in use today are:
General Purpose
High Cube
Reefer/Refrigerated
Open Top
Flat Rack
Tank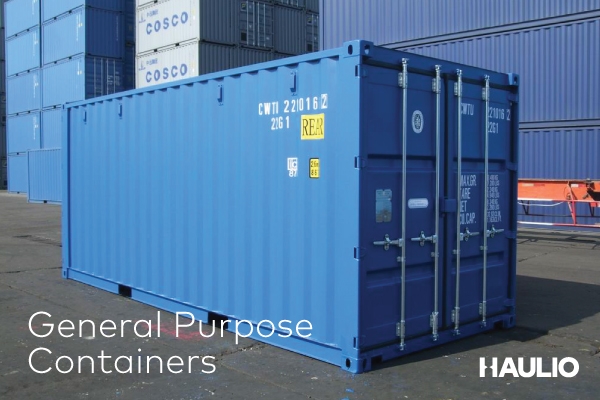 General Purpose Containers
A general purpose container is also known as a "dry container". These shipping containers are fully enclosed, protected from the elements and weather proof, with a rigid roof, side walls and floor. Dry containers are by far the most common type of container, and as such are used to load most types of normal cargo.
Common Size(s):  20″, 40″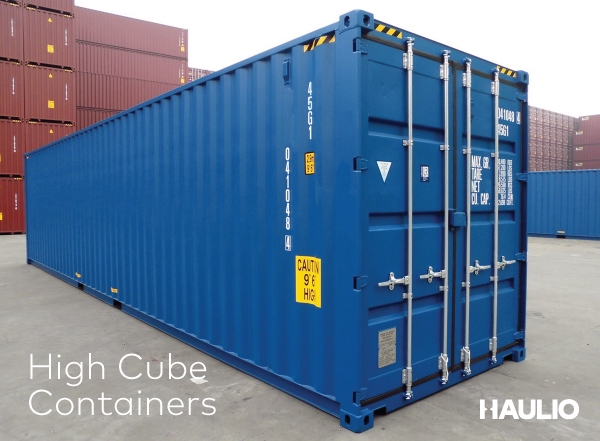 High cube shipping containers are similar in structure to general purpose containers, but taller by about 1 foot. These containers come in sizes 40′ and sometimes 45′, and are used in cases where a slightly bigger volume capacity is required. Most high cube containers have a recess in the floor at the front end to centre the container on so-called gooseneck chassis, which allows it to lie lower and be of taller construction. 
Common Size(s):  20″, 40″, 45″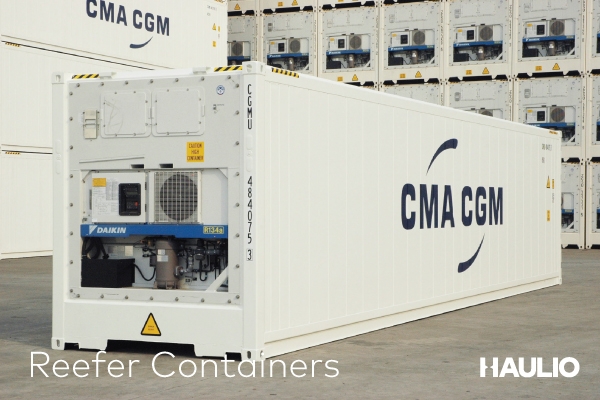 Reefer/Refrigerated Containers
Reefer containers are used for the shipment of temperature sensitive, perishable cargo such as meats, fruits and vegetables. This container type relies on external power to keep the temperature regulated. Reefers generally come in 20' and 40′, and are commonly made from a weathering steel known as 'cor-ten' steel.
Common Size(s):  20″, 40″, 45″, 20″ HC, 40″ HC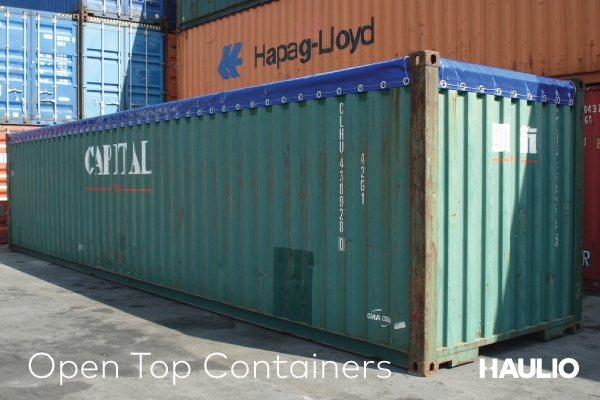 An open top shipping container has a convertible top that can be completely removed. This is suitable for cargo that is over-height and cannot be easily loaded through the door, such as tall machinery or other heavy / bulky finished products whose handling and loading can only be performed with a crane or rolling bridge. Open top containers have lashing rings installed to the upper and lower side rails and corner posts to secure cargo, and are available in 20' and 40'.
Common Size(s):  20″, 40″, 40″ High Cube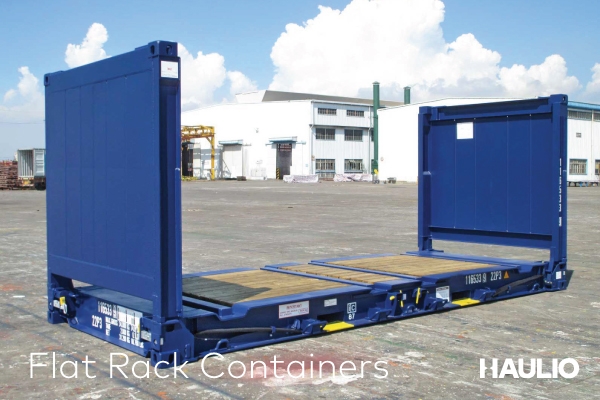 This simple storage container has collapsible sides that can be folded to make a flat rack. The end walls are stable enough to allow cargo securing, so they are ideal for shipping goods that are oversized, such as heavy machinery, vehicles on tracks, big reels and construction materials. Some 40′ flat rack shipping containers are suitable to carry as much as 45 metric tons of cargo!
Common Size(s):  20″, 40″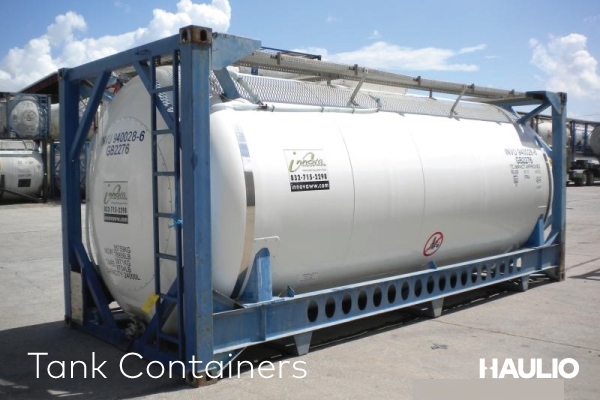 Tank containers, or tankers, are made of strong steel or other anti-corrosive materials for the transportation and long-life protection of liquid materials. A tank container must be at least 80% full to prevent dangerous surging of liquids in transit, but it must also not be over 95% full or there would not be sufficient room for thermal expansion.
Most Common Container Types Moved by Haulio in 2019
FUN FACT: Between Jan – Oct 2019, Haulio has helped to move over 55,000 containers!
The most common shipping container we have moved is the General Purpose (GP) container, composing 62% of the total!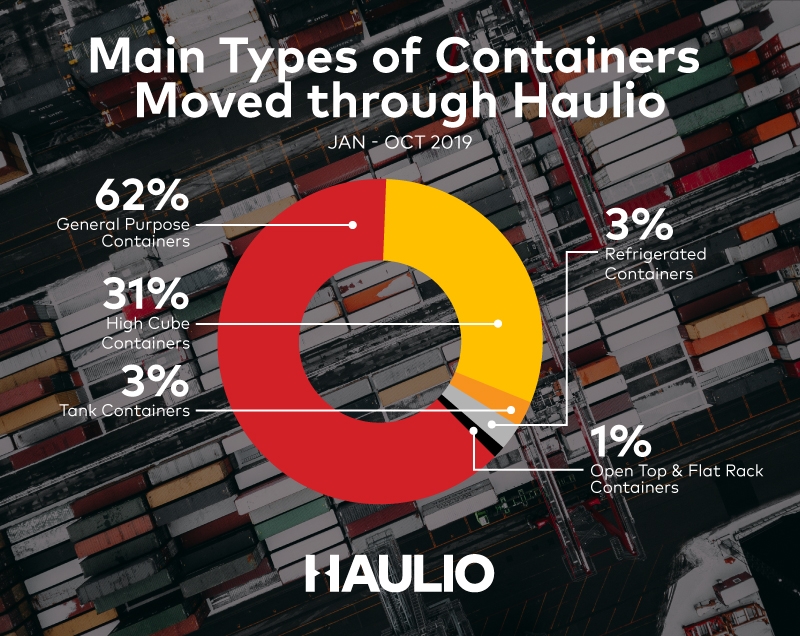 Need help moving your containers?
As Singapore's largest network of container haulage services, Haulio is able to provide assured trucking services. Submit your enquiry below and we will get in touch shortly!