Fleet Management Trends that will Shape the Future
Container trucking is a booming industry in Asia right now, with the recent report forecasting more growth in the coming years. Today, the industry is shifting from the traditional manual processes, paper documentation, communication in silos, and lack of fleet visibility. The tides are changing, and new fleet management trends like telematics, mobility as a service, 5G internet, RPA, and autonomous tracking are fast shaping the future of container trucking. 
This article puts everything in black and white on matters concerning container trucking and fleet management. We'll discuss the following topics:
Why fleet management is crucial for trucking companies
Fleet management trends that will shape the future
Tips on how trucking companies can get started
So let's jump right in!
Fleet Management Trends that will Shape the Future
The trucking industry has been subject to colossal changes over the past few years. We've witnessed several elements being altered to streamline operations, enhance safety, and optimize profitability. As we tread through the first quarter of 2021, let's analyse some of the trends that we suspect will shape fleet management's future.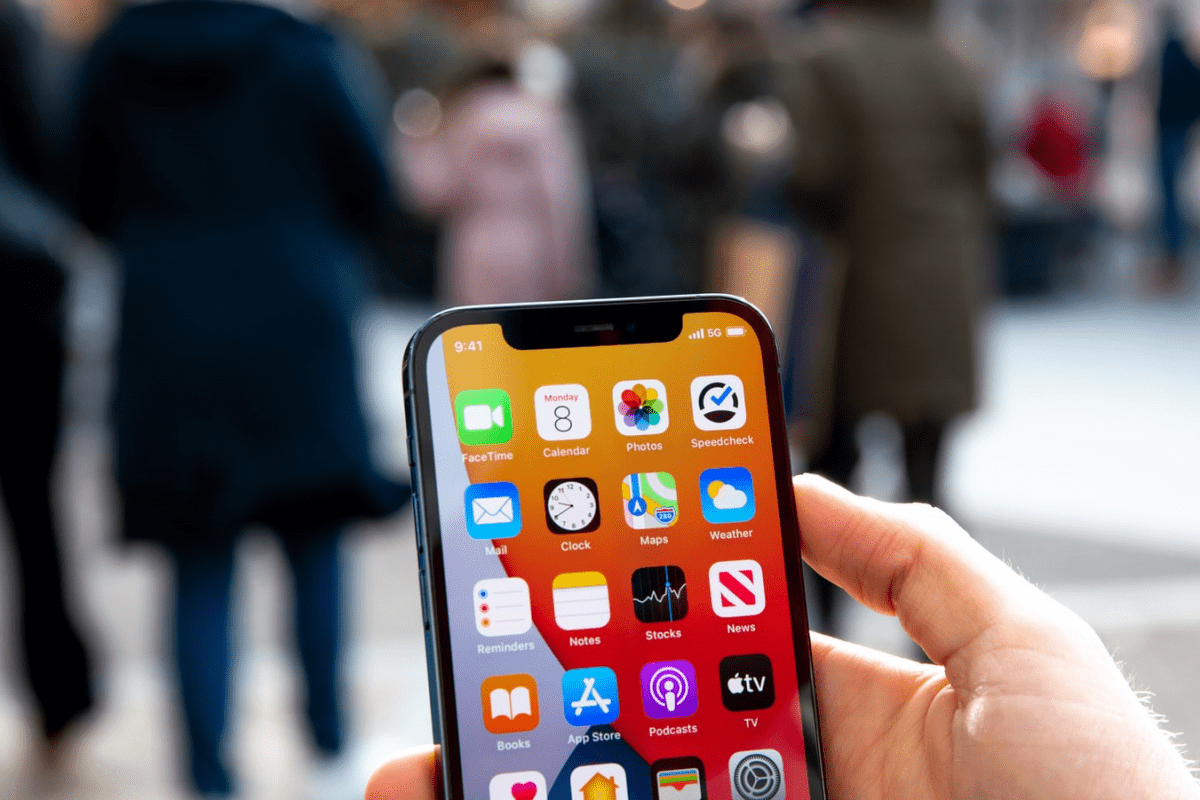 5G mobile network is the latest global wireless network that provides internet connectivity in present-day electronic devices. While they haven't been launched publicly or reached the grassroots yet, stakeholders believe that upon full roll-out, 5G networks will be a revolutionary technology for the fleet management industry. 5G is a significant upgrade from the previous 4G network as it can be up to 100 times faster and connect several devices simultaneously while keeping the latency low-level.
What's more interesting about the 5G network is that it will serve as the gateway for more revolutionary technologies like autonomous vehicles, IoT, and telematics. For instance, by connecting numerous devices online in one-go, the 5G network displays and complements IoT's full potential.
Also, the network will enable self-driving cars to make decisions in milliseconds, enhancing their safety. Further, the 5G network available in driverless cars can connect with other vehicles, street lights and react to traffic elements. As for telematics, the network will enable the streamlining of crucial aggregate data in a flash.
In recent years, fleet management companies have been exploring how to leverage telematics to improve reliability, customer service, and profitability. Fleet telematics usually work hand in hand with Global Positioning System (GPS) technology to gather critical data that fleet operators can break down into understandable information that helps in fleet management.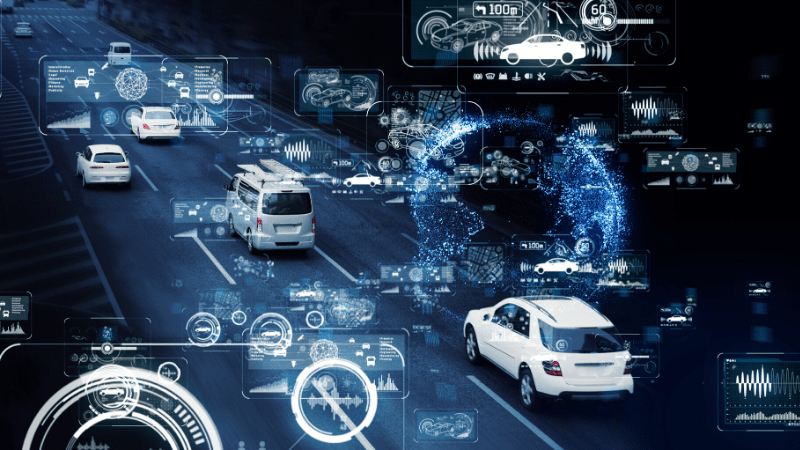 Today, telematics in the trucking industry has developed to the extent of going beyond mere asset tracking to enhance vehicle and driver performance along with maintenance management. But that's just the tip of the iceberg as telematics technology continues to advance and evolve with time. In the coming days, telematics will enhance what experts refer to as the Internet of Things that Move (IoTtM). This will enable more efficient use of resources, routing, and scheduling.
Today, telematics in the trucking industry has developed to the extent of going beyond mere asset tracking to enhance vehicle and driver performance along with maintenance management. But that's just the tip of the iceberg as telematics technology continues to advance and evolve with time. In the coming days, telematics will enhance what experts refer to as the Internet of Things that Move (IoTtM). This will enable more efficient use of resources, routing, and scheduling. 
Don't confuse telematics and GPS tracking, though. The latter is a critical and core component of the former. It (GPS tracking) enables fleet managers to keep track of their fleet assets in real-time, giving them a comprehensive picture of the resources currently available at their disposal. On the other hand, telematics systems can't be reduced merely to a tracker as it offers a vast array of capabilities beyond this. Telematics systems can capture the following data points; 
Vehicle Location
Geofencing
Panic alerts
Dashboard camera footage
Vehicle incidents (e.g. harsh braking)
Vehicle speed
Mobility-as-a-Service (MaaS)
Also referred to as Transport-as-a-Service, Mobility-as-a-Service emerged in response to the ever-increasing mobility efficiency needs worldwide. Today, MaaS is a fast-growing market expected to rake in about £166 billion in revenue worldwide by 2025.
MaaS is a favourite and popular technology among users as it enables them to access mobility with one payment channel instead of numerous ticketing and transactions. Even better, this fleet management trend allows customers to diversify their transport options, including but not limited to public means, rideshares, taxis, and car rentals.
As the service grows in popularity, so does it open doors for more fleet management advancements. MaaS will force fleet managers and operators to reevaluate their service delivery and traditional fleet management tactics. For instance, vehicle sharing will enable fleet managers to put idle trucks to use, minimize carbon footprint, and better financial budgeting.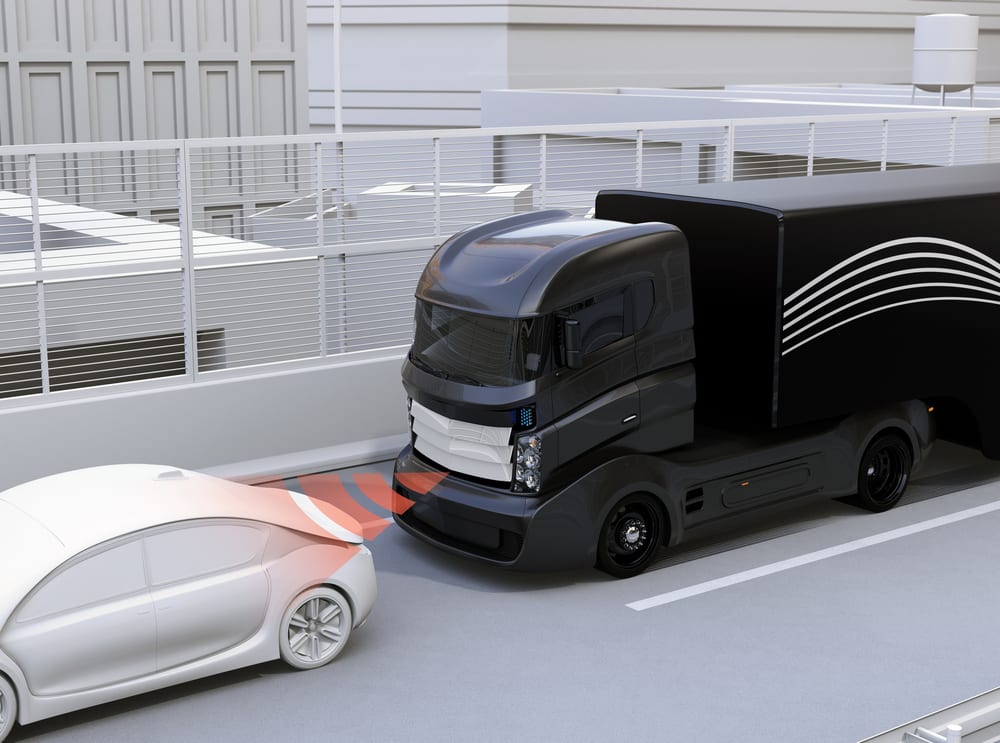 Autonomous and self-driving trucks are the latest trends in the commercial fleet trucking industry. More so, it has gained a lot of traction following the imminent widespread roll-out and localization of technologies like the 5G network, GPS tracking, and the IoT. Soon enough, more fleets will start getting connected, resulting in creating a virtual cloud that will facilitate data sharing and real-time communication.
Soon, interconnected trucks will be able to proactively detect, point out, and self-diagnose issues that might compromise efficiency. This will enormously reduce the number of accidents, which mostly occur due to human errors. Engineers are also working round the clock to devise means by which autonomous algorithms will monitor fleet vehicles' overall state and predict future maintenance requirements before a potential breakdown.
Robotic Process Automation (RPA)
RPA is the concept of leveraging artificial intelligence to handle mundane yet critical tasks in fleet management. The idea is to save time and money and allow employees to focus on more value-adding responsibilities.
The recent widespread acceptance and usage of machine learning have opened doors for the potential future growth of the RPA market.  Some of the popular tasks that could be automated by this technology include:
Processing of payments
Reports consolidation
Vehicle financing and purchasing
Process expectations management
Insurance claims
Fines and infringements management 
Claims reimbursement
Tip!
When looking to implement RPA into your fleet company, approach a vendor with high customer satisfaction rates. That's a good company that will most likely work with you on every step of the launching process and helps you resolve any troubleshooting issues you may face along the way. You need the post-implementation value addition as it's just as critical as the implementation itself. 
Why is Fleet Management Crucial for Trucking Companies?
Fleet management systems usually play a critical role in gathering and analysing critical data that provide a standard interface for checking factors like real-time location and vehicle speed. Below are a few reasons why trucking companies need to practise comprehensive fleet management:
1) Fleet Management Enhances Uptime
The time trucks are on the road transporting assets and making deliveries is extremely important. As such, unprecedented breakdowns could cause a massive loss in revenue and clients. But guess what? You can avoid such consequences by implementing such programs as preventive maintenance and regular check-ups to eliminate or reduce potential breakdowns ahead of time. 
2) Fleet Management Saves on Costs
Still in line with predictive maintenance, fleet management helps save on costs that would have otherwise been incurred in expensive repairs or lost revenues due to truck delays. A top-class fleet management system ensures that all potential problems are detected proactively and corrected before damage occurs.
3) Keeping up with Customer Demands
The fast-paced digital transformation rate among customers should motivate fleet companies to optimize their fleet management processes. Customers are increasingly looking for companies that have implemented and utilize transport management systems (TMS). Why so? They want to keep track of their cargo and digitally connect with fleet operators in real-time. 
4) Fleet Management Improves Safety and Minimizes Risks
Effective fleet management enhances safety and reduces potential risks by monitoring and recording driver behaviour, providing round-the-clock access to data analytics and reports, promoting safety awareness and personal responsibility among drivers, etc.
Tips on How trucking Companies Can Get Started
Let's face it; the trucking business is hugely competitive, and if you don't give your A-game, it might be challenging to make a fortune out of it. The bright side is that it's a very profitable sector that if you enter with the right strategy, you'll love every bit of it. Here are a few tricks to get you started and manoeuvre your way up the elite ladder:
Brace the right market niche. This is a critical decision to make because the market you choose will determine the equipment you'll need, the rates you'll charge, and the lanes you'll service. When entering the game, you want to target the markets that large fleet companies avoid because they have less competition, consistent workflow, and are resistant to recessions. 
Charge the right rate. Your rate per mile needs neither to be too high nor too low. Ensure it's enough to cause profitability and take care of all your operation costs. 
Know your operation costs. There are two main types of expenses that you need to determine; fixed and variable costs. Fixed costs don't change regardless of how many miles you cover, e.g., permits and insurance, whereas variable costs change depending on the miles you cover, e.g., fuel consumption. 
Keep your back office in order. Running an efficient back office is the trick for staying profitable and growing your truck business. It becomes more vital once you start adding leased drivers to your team. Don't forget to acquire accounting software to make your work easier. 
And that's it for fleet management trends in container trucking! In a recap, some awe-inspiring technologies that will soon reshape the trucking business include the 5G network, IoT, telematics, GPS tracking, Mobility-as-a-Service, autonomous tracking, and robotics process automation.
Keen to Find Out More?
If you're interested in harnessing these technologies into your tracking business, we've got you. Haulio provides a fleet and driver management tool for trucking companies. Fill out the contact form below to find out how the Haulio Connectivity System can transform your business.