Singles' Day – e-Commerce Trends & its Impacts
In the 10th edition of its inaugural Singles' Day, Alibaba posted another record-breaking sales figure of more than $214 billion yuan (US$30.8 billion).
Singles' Day, also called "Double 11", is the world's biggest online sales event, outstripping the sales of U.S. shopping holidays Black Friday and Cyber Monday combined.
Originally a holiday to celebrate being single, the event has since grown into a month-long online shopping festival that peaks with a 24-hour sale on November 11.
The success of Singles' Day is a testament to the rapid growth of e-commerce and consumer demand.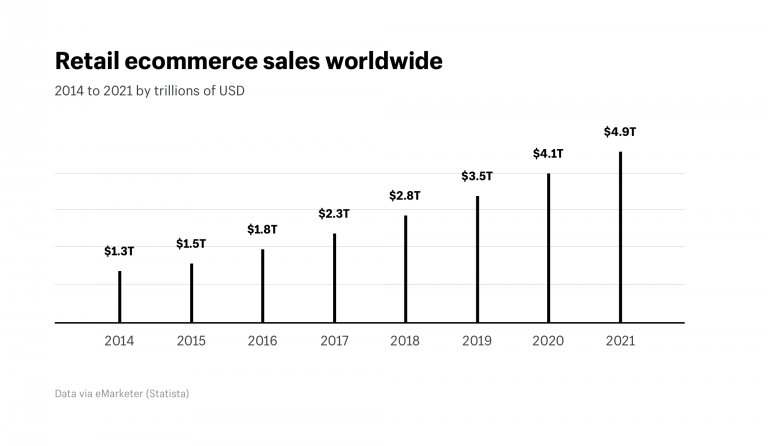 According to Statista, we'll see a whopping 246.15%  increase in global retail e-commerce sales, from $1.3 trillion in 2014 to $4.8 trillion in 2021 – and this is just an estimation for B2C international e-commerce! 
In fact, it is estimated that the B2B opportunity will be nearly three times that of consumer international sales!
All in all, we expect international shipping to continue rising, as the rapid adoption of digital technologies transforms the way people shop, make purchases and receive goods.
With Great Sales Comes Great Expectations
Today, speedy fulfillment is no longer a "nice to have". It is now the expectation of every consumers' online shopping experience – to have their orders fulfilled in the shortest time possible. As a result, businesses have to continuously re-invent themselves to increase parcel volume, expedite deliveries, and delight customers — all the while trying to cut costs. Unfortunately, one of their biggest expenses and challenges is same-day, last-mile shipping.
E-commerce & Last-Mile Shipping
Although the last-mile impact of e-commerce attracts the most headlines, the impact of increasing demand and expectations can be felt further up the supply chain as well. Trends change quickly online, which means that there is a need for faster lead times and effective supplier management to bring products to market faster. Companies also have more complexity to manage in the form of returns and greater competition.
Managing the transition from a physical to an online channel is one of the biggest issues on the mind of sourcing executives, who need to manage and streamline inventory and transportation to adapt to the online environment.
Less than Container Load (LCL) shipping is a method of shipping that consolidates multiple shipments into one shared container. This means that businesses wanting to import smaller volumes of stock can pay for the volume of space they use within a shipping container as opposed to having to rent out the entire container.
With full containerload rates headed higher, LCL is drawing greater attention because it now makes more sense to ship smaller parcels — frequently driven by e-commerce — within a consolidated container including multiple shipments from several shippers.
After the goods arrive at ports, changes are felt as well. Shippers increasingly prefer to take control of goods as soon after arrival as possible, to speed their onward movement to their customers' warehouses.
What does this mean for Hauliers and Shippers?
Freight never sleeps, especially in the global world of e-commerce.
Haulage, or drayage, is the transportation of containers from the ports to a warehouse, or another destination. It is no longer sufficient for businesses to improve their processes, or build on last-mile delivery.
As an essential part of the supply chain, the movement of containers from the ports inland – haulage – will also need to transform, in order to keep up with growing e-commerce demands.
What is Haulio's role in all these?
Haulio aims to be Singapore's leading digital haulage service provider. With an outreach of more than 140 hauliers, comprising of >1,600 prime movers and 16,000 trailers, Haulio helps to reduce inefficiencies through the pooling of jobs as the largest haulage network in Singapore. Customers can be assured of haulage services when they need it, and hauliers can maximize their jobs by accepting or subletting jobs that best suits their availability.
Contact us via the form below and we'll get back to you shortly!