IMO2020 & Its Impacts
The International Maritime Organisation (IMO), the United Nations body responsible for the shipping sector's safety and environmental performance, aims to cut maximum sulfur emission from 3.5% m/m (mass by mass) to 0.5% m/m starting in January 2020 – hence the name "IMO2020". 
Under the new global cap, sea-going vessels worldwide will have to use marine fuels with a sulphur content of no more than 0.50%S, in an effort to reduce the amount of sulphur oxide in the atmosphere.
Sulphur Dioxide & Its Impact
What is Sulphur Dioxide?
Sulphur dioxide (alternative spelling: sulfur dioxide) is a gas. It is invisible and has a nasty, sharp smell. It reacts easily with other substances to form harmful compounds, such as sulphuric acid, sulphurous acid and sulphate particles.
Despite it being a toxic gas, sulfur dioxide is used in many situations and it has a huge presence in our daily lives; it is used as a disinfectant, a refrigerant, a reducing agent, a bleach, and a food preservative, especially in dried fruits.
In fact, sulphuric acid, one of its products,  is one of the most important compounds made by the chemical industry – It is used to make hundreds of compounds needed by almost every industry!
How is Sulphur Dioxide produced?
About 99% of sulphur dioxide emissions are produced by industrial activities, such as generation of electricity from coal, oil or gas. It is also produced in the burning of fossil fuels on industrial facilities, by the extraction of metal from ore or by vehicles such as cars, ships or locomotives that burn fuel.
What are the impacts of Sulphur Dioxide?
Environmental Effects of Sulphur Dioxide
When sulphur dioxide combines with water and air, it forms sulphuric acid, which is the main component of acid rain. Acid rain can:
Cause deforestation
Acidify waterways to the detriment of aquatic life
Corrode building materials and paints.
Health Effects
Sulphur dioxide irritates the respiratory tract and increases the risk of tract infections. It causes coughing, mucus secretion and aggravates conditions such as asthma and chronic bronchitis. It can also irritate the eyes.
Sulphur Dioxide & The Maritime Industry
About 90% of global trade moves in the approximately 51,000 ships composing the world fleet. In the meantime, the insatiable demand for the fuel that drives maritime global trade is estimated at 2.1 billion barrels (334 billion litres) annually, or 923 million litres per day.
The bulk of this fuel consists of high sulfur fuel oil (HSFO), which produced sulfur emissions of between 1% m/m and 3.5% m/m when consumed by most shipping liners.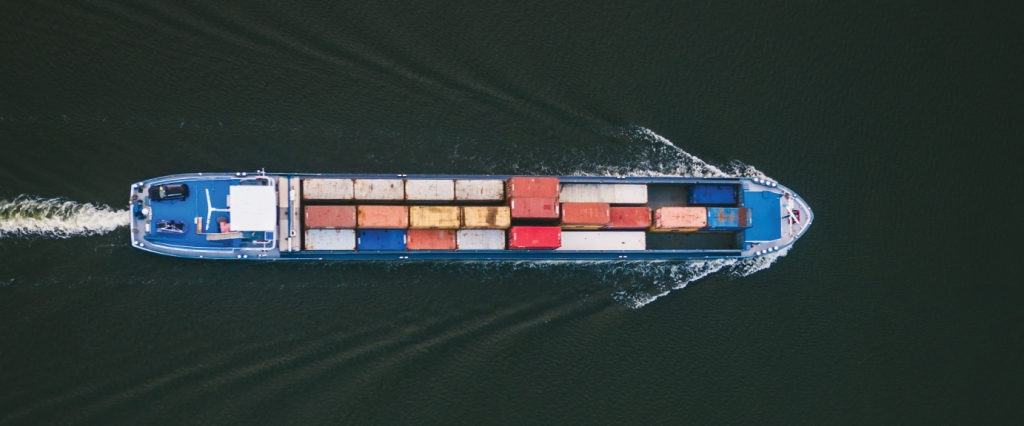 A small portion of the 51,000 ships in the global fleet already burn compliant fuel, but the remainder will have only four viable options:
Convert to compliant fuels with low sulphur content that meet the emission standards
Install expensive scrubbers and continue to burn HFO, the cheapest grade of fuel;
Convert to LNG by replacing HFO-burning ships with new LNG vessels;
Obtain waivers/non-compliance. In such instances, IMO2020 provides waivers in a situation where compliant fuel is not available. However, ships would be required to present a record of the actions taken to attempt to achieve compliance.
Towards a Cleaner Maritime Industry
IMO2020 will affect the maritime industry in various ways, though the most obvious will be the enforcement of cleaner fuel. 
According to a Goldman-Sachs study, a burning standard bunker fuel (Heavy Fuel Oil or HFO) accounts for almost 90% of sulfur emissions globally, with the largest 15 vessels producing more sulfur than the combined total of all the world's automobiles. The regulation will help to move the industry towards a more sustainable and cleaner one by reducing the average sulphur emissions worldwide by 85%.
Increased Costs – Who will Bear It?
However, a major downside is the cost for carrier to convert to the low-sulphur fuel option. 
Two of the world's biggest container shipping lines —Denmark's Maersk and Swiss headquartered MSC — say that they face annual extra costs of more than $2 billion each. In the meantime, 25 logistics company executives told Reuters recently that they would pass along any IMO-related costs, such as ship upgrades or more expensive fuel, to customers.
In turn, shipping and freight forwarding companies, who offer the service of overseeing the delivery of goods from beginning to end, will expect to feel more cost pressure.
Goldman Sachs estimates that the overall impact on consumers in 2020 could be as much as $240 billion, as the added costs cascade across global supply chains, adding approximately $40 billion in increased shipping costs.
How will IMO2020 impact trucking, particularly in Singapore?
With the supply of very-low sulfur fuel oil (VLFSO) set to jump, shipowners are expected to lean toward the lower cost option. At stake is which type of fuel will replace the 3.6 million barrels per day (bpd) of HSFO, the shipping industry currently consumes.
Hence, although the IMO rules do not apply to trucking companies, they will face new competition from ships for these lower-sulphur fuel. This is expected to push up the price of diesel fuel for trucks. Fuel is one of the largest operational costs for trucking companies and any small price increase can make or break a trucking company's cash flow.
However, a spokesperson from PS Energy, one of Singapore's largest fuel and lubricant distributor in Singapore, foresees a low impact from IMO2020, judging from the consumption figures of Singapore's land diesel.

"We still do not see a direct hit on land diesel prices from the IMO 2020 and we also foresee low impact judging from the consumption figures of Singapore's land diesel."
Judging from fuel prices since December 2019, prices have remained relatively stable since IMO2020's regulations kicked in. It will take time for its effects to be seen.